Wake Up It's 2013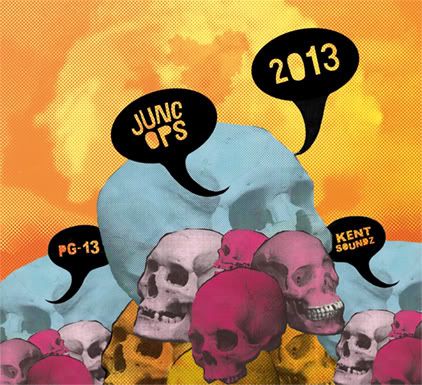 Your calendar is wrong. 2013 is actually coming in early 2008, and you can take a peak into the near future tonight.
Junc Ops
, the hip-hop project of local electronic producers
Kentsoundz
and
PG-13
, is dropping by WVUM at 11pm for a bit of chit chat. We'll be playing some tracks off their upcoming debut album
2013
, which officially drops Febuary 23rd on PG's own
Circuitree Records
. Hopefully that will convince you to check out the official release party on Feb 21 at
Churchill's
, and another performance at the same place on March 27th.
Circuitree,ever focused on the future, seems to have a lot in the works with a national release and college radio push for their
Silicon Graffiti compilation
, as well as some possible big name collabos. Keep an ear out.
WVUM can be heard on 90.5 fm in most of Dade county and streaming online at
WVUM.ORG